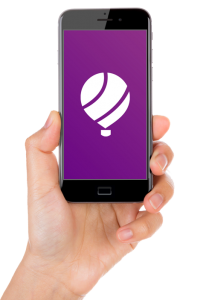 Vtrip, it's not just an application but its a virtual guide for every tourist who wants every detail about the place they are visiting. Vtrip App is being developed by our smart team and we have created every feature that a tourist needs. Vtrip has some very unique features like where is the parking spot, toilet facilities, petrol pump distance from your location, cleanliness level of the place and many more.
enterprise solution Udaipur
Vtrip App contains every single detail of the place you're visiting like if you're visiting a historic fort then, Vtrip will give you a brief detail about the history of that fort which even a local guide can't provide.
enterprise solution Udaipur
enterprise solution Udaipur
Vtrip is attached with social sites too where you can share your memories and the details of the places you've visited and you can even share your reviews about this app on social media. Vtrip allows you to give review and ratings of the places you've visited.
From breakfast to dinner ,Vtrip will provide the list of best places to visit to have breakfast, lunch and dinner.
Want to party? Well Vtrip knows where you should hang out and enjoy. From crowded places to mind soothing peaceful places, Vtrip knows it all.
Vtrip will make your holidays a blissful and adventurous memory that you'll never forget about.
Explore your beautiful destinations with Your smart traveling partner and make your trips moments memorable
In the generation of modern technology , everyone wants their work to be done fast to keep up with their rivals or competitors but if you're one of them who still using old methods to keep the records of your company then you just need a Application like EMUNIM which will handle your all records and data of your company at one place. You don't need an accountant or any skills of accounting because PAPASIDDHI have created an easy to use App which will make your work very easy.
Whether it's the record of sales or the record of remaining stock, from GST calculation to monthly expenses, EMUNIM does it all. All you have to do is just feed the data and leave to Emunim.
Don't you worry about your data safety because our team has created a very safe App which will not share any detail of your business or any personal data.
EMUNIM is specially created for the people who are tired of keeping their books of account and managing all of them. EMUNIM will save your time and money. This app is specially created for the people who have small business and very easy to use. Even if you don't have any accounting skills, EMUNIM will make you a pro of accounting in a very easy and quick way.
Here's what makes eMunim so easy to use:-
Accounting skills are not required.
Throughout the software, simple terminology is used.
Uncluttered layout is given by the screens and also intuitive in use.
GST calculation is included but it is approx. not actual.
In this app, you'll get the latest GST calculation, confidentiality of personal data, and invoice creation in PDF format, any time and from anywhere.
Be a munim of your business with summarizing then calculating of your own records and data with eMunim.
eMarble is an Online marble ERP portal that comes in stone type of industry which is a marble stock management portal. It is designed with easy navigation, rich UI and real time integration to ensure your business processes of your inventories in easy ways. This portal offers many benefits to the businesses such as,
easily manage their stocks,
improvement of efficiency,
cost savings,
control of warehouse,
time management in automated way,
secure data and easily tracking of received, supplied and stocked data.
Your one stop online marble ERP portal to manage your stocks with data accuracy using eMarble with real time integration.
Every city and its citizens face some flaws and problems on a day to day basis because none of the city is perfect but it's in our hands to make our city flawless. To make the city flawless citizens need a strong platform that will help them. Papasiddhi have created a platform for the citizens of Rajsamand that will help them make Rajasamand a better place to live. SMART RAJSAMAND has a lot of features that will surely help the people of Rajsamand to make their city flawless. Here are some of the main features of Smart Rajsamand App.
1- Advice on cleanliness.
2- Sharing of public problems
3- Emergency facilities list
4- Advice by public
5- City's main business list.
6- List of public facilities.
7- Information of transportation.
8- List of Government offices.
9- Share happy moments.
10- Details of current politicians.
Smart Rajsamand is just an initiative for the people of Rajsamand to make them aware and bring them all together on a single platform which will inspire them to help develop Rajsamand. If we're talking about smart city then we think every single city or village is smart if the public is aware of what's going on in the city or village, which is why team Papasiddhi have created this App to make sure that people of Rajsamand share their opinion and advice to make the city a smart city.
Smart Rajsamand's main goal is to spread awareness between the public of Rajsamand, quickly develop the city, provide info of what's going on in the city, information of public rights and give their business a boost.
enterprise solution Udaipur
enterprise solution Udaipur