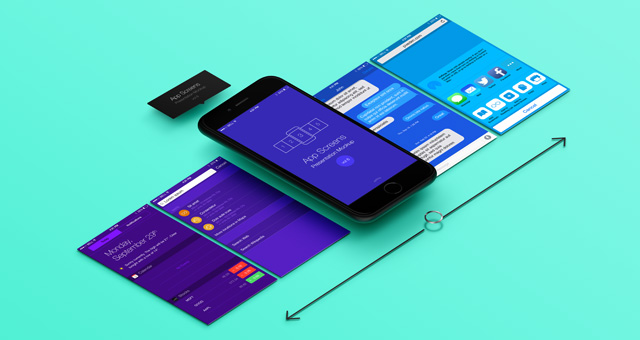 Mock-Up and Screen Flow Designing Services
We at PapaSiddhi offers expertise mock-up and screen flow designing services.
Most important in category are grade A mock-ups. With high aesthetic value like fresh product in market, they look like realistic. We provide mock-ups with high fidelity appearance, preferences and key buying factors of design's which are evaluated and expressed.
Other one screenflow video is everywhere that you've watched, shared, or may created. Screenflow is an effective tool that helps marketers and businesses to live video and sell your products of company, tell your message to convey and target your audience. Our team of professionals at Papasiddhi offers you to create and design this stunning videos with meaningful and understandable form for you according to your business needs.
In success of people with their apps, loved by us to help with doing our best that makes their vision come true into most profitable reality. On the app stores, the way to success is a design that can really pave and win all the likes. To convert viewers into download, the best way is to investing in good visual design and user engagement metrics positively impacted with a grow by this mock-ups and screen flow. This are also avid in app store's by random users for beautiful designs and iPad and iPhone apps have top featured in great designs.
A very important phase referred as prototyping that included in the estimation of product design. The whole functionality of your Android and iOS application, a detailed map out and implied by this mock-up and screen flow. The app accommodates by design mock-ups, wireframes, and a mobile app designer on the dynamic screens of the iPad, Android or iPhone mobile devices to mind maps form sketches on paper in a graphic design computer program. Its a thorough and long process as you can see.
In our company, all the products undergoes the same long ride in a typical simple one or custom app. A customer requirements, collaboration, specification, interaction with developers is a great deal that is necessary. Papasiddhi is best placed that take care of your needs with app mock-up and screen flow wire framing services. Without design skills, if you are an app developer, then an app development company without design resources can't pitch an app idea to an investor that business wants. In context of real world, your app storyboard designed with help of us with most complex and imaginative app ideas that can breathe life for long run. In a more sure-footed manner from app idea to app development, you go faster with us.
Mock-up and Screen flow of an application
In the app development process, a critical component is a wire framing. The app's structure and its UI layout defined with help of mock-ups with a very clear idea of the feel and look of the app. If the wireframe is perfect, then there's low possibility to take a wrong turn with an app development.
Multiple iterations involved in the rapid prototyping with a three process steps, they are:
Prototype – The solution of the users description converted into mock-ups with best practice and user experience standards factored
Review – Whenever the prototype meets with users needs and expectations, share and then evaluate it
Refine – Based on the review and feedback, clarified and defined with identifying areas that need to be refined.
We at Papasiddhi design validations, showcasing, presentations, stunning videos with screenflow and many more.
get your mock-ups & screen flow with high fidelity appearance, preferences and key bullying factors of designs with,

Focus on what matters
Low-fidelity and sketchy wireframes created by us so that you concentrates on functionalities of design conversations.

Intuitive & fast user interface
An intuitive drag and drop with fast user interface is very familiar to most group of people in which traditional graphic software used by us.

Pre-built control's huge library
A vast library of pre-built controls offered in which you do not have to spend building time on them.

Interactivity
All components are fully interactive that runs like a real app also from switch between tabs in a tab bar or fields, add text & click on buttons and across multiple pages, screenflow can be specified through the events panel.

In-built collaboration built for teams
The in-built communication used for gathering feedback through comments and annotations.

Multi platform like Tablet, Desktop, Web
For Android and iPad, as a tablet app, browser based service and desktop software is available at Papasiddhi that is providing wireframing solutions.

Inexpensive
Before start writing a line of code, by modifying, testing and building this mock-ups and screen flow will minimize your costs.

Reusable components
Footers, headers and templates alike design elements used by masters to create your own reusable components.