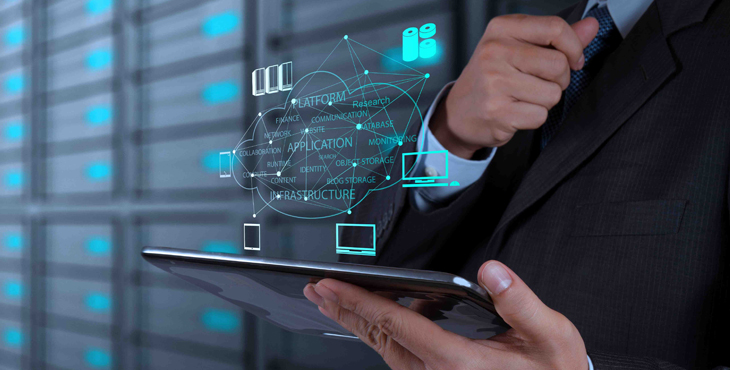 Software Development Company in Udaipur, India
Papasiddhi is the leading company in software development. We design and develop reliable, technology driven robust, secure, user friendly, easily maintainable and scalable software applications with your requirements and business needs by fine understanding. We ensure best desired output according to the size of the project with maximum returns on investment through the help of right technology using domain-centric and people-mix approach.
To provide the best custom software solutions development, we strive with our professional team. With your competition, it will help you to remain a step ahead by continuously improving information technology in order to business solutions. With the use of various flavours, we offer customized development in software with our custom software development services that leverage the technical expertise of our experts.
Development Process
From the initial point of concept examination, our experts create a detailed software requirements specification with carefully analyzing your needs then we start with regardless and serious attitude towards your business. For implementing the project the way you want, we use effective development and most common methodologies for the project, they are
1) Agile methodologies
2) Waterfall methodologies
In Waterfall methodologies, it permits you to decide all the needs for your project, then start to work and get exactly what you want at a set time for a set price but in Agile, during the whole development process, you are in charge and it permits you to alter/modify needs and evaluate the already implemented features on the go.
Papasiddhi provides further maintenance and deployment of the existing software apart from development process.
Quality Performance
At Papasiddhi, there are only officially certified professionals who are talented developers having years of experience + industry knowledge. On schedule and in the budget, the product is always delivered with prioritizing competence over speed. 50% developers at Papasiddhi leads and are seniors with providing top-graded software architecture. For further maintenance and expansion, this architecture guarantees a solid foundation with no performance issues and providing a great user interface.
Technologies that we use
On the following technologies, we provide quality solutions with mastering all levels of software complexity. They are,
Back-end : PHP, .NET, Java, Node.js,etc.
Front-end : CSS3, HTML5, JS,etc.
Mobile: Windows phone, Xamarin, Android, iOS, etc.
Databases : PostgreSQL, Oracle, SQL, Microsoft SQL server, MySQL, MongoDB etc.
Integration
A lingering process sometimes can be appeared in the software integration but its importance is acknowledged and prepared by us for challenges. With your CRM, ERP, ECM and other business systems, seamless integration is ensured by our professionals.
To support unique combination of applications and platforms, we offer highly customized software solutions.
fully customizable software solutions provided at Papasiddhi includes,
Custom CRM solutions
Stay in in-sync with your audience expectations by transforming your customer experience.

Custom ERP solutions
From a simple content website to the most complex custom web design everything included in our custom ERP solutions.

Payroll management software solutions
To manage payment and to produce pay checks for a community or company with use of computers offered by our Payroll automation.

Software consulting
For ideal result, out software development team perform in accord with customers needs and engineering team.

Billing software solutions
Solve your highly complex billing with our solution that customizable and flexible option for you in accord to your needs.

Stock management software solutions
Manage your warehouse, sales, inventory, and orders across all your channels with help of our stock management software solution.