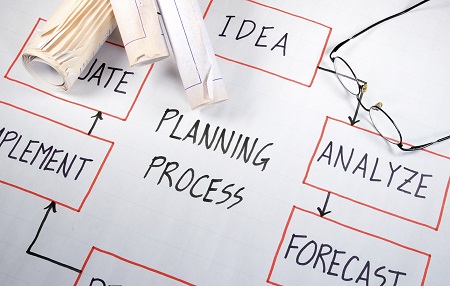 Re-engineering and Support
Papasiddhi provides re-engineering and support for business processes through focusing on all operations. As business transforms and grows, it invariably increases business complexity. Redesign internal processes, trim operations and models must be constantly reviewed by management to stay competitive and to maintain high performance level.
Through re-engineering and support, operation processes, outsourcing evaluation, business relocation, exit and downsizing management, our company re-engineer and restructure support services to help businesses to improve their efficiency in operation and achieve sustainable growth. In managing the transition process independently and designing the strategy, we assist our clients by saving their time so that they can focus on other business activities.
To achieve sustainable growth and improve operation efficiency, our business helps in re-engineering and restructuring support services.
In due course of time, any established product becomes outdated. For example: upgrade a product catalyzes product support, etc. This process for action is expensive and difficult. A product for the solution is built for potential clients in a wide segment. A migration of products to a new platform and to a mainstream technology is the aim of business owners.
On our extensive experience of application re-engineering and support is capitalized by us to help businesses achieve their business goals. In legacy systems, Papasiddhi has a proven re-engineering methodology that is carefully analyzing the business logic and legacy application set, then mining with a tool based approach that appraises the investments. Tool based reverse engineering is comprised by our re-engineering technology migration system, data migration and forward engineering. A smooth transition process is ensured by this methodology.
Categories
Code re-structuring
Re-architecting
Platform transitions
Delivery and Migration to new software delivery model
Porting and data migration
Re-documentation
Application re-engineering and Legacy systems
Enterprise application integration
User interface upgrade and technology
Language conversion
Considerations
By the re-engineered application, procedures catered
Opinion of stakeholders from the effort about the advantages
Post migration for future business goals
The current mode of operation with business problems
Implementation : How we start and proceed with the implementation
Knowledge transfer
New system tuning & optimization
The product to be migrated with assessment
System construction, specification and QA (System implementation)
Technology selection, platform for research and supported technology
For the project, creation of detailed specification and research of data domain
Prototyping and system planning (creation of interaction protocols, selection of architecture and technical specifications for separate modules)
Creation of project documentation (source code detailed description and system architecture description including comments in code to built-in)
Software maintenance
Categories
Onsite and offshore maintenance
Bug tracking & reporting
Design, research, and implementation of new features
The product functionality 's fine tuning
Troubleshooting and bug fixing
Consideration
Perfective maintenance (software must be maintained for the performance)
Evolution maintenance (to existence, the final product must evolve)
Design, the errors in specifications and implementation must be corrected
Stay competitive and to maintain high performance level in re-engineering & support for,

Software development enhancement & maintenance
Accelerate the creation of your software products by our offshore product services that help make schedules predictable.

Re-engineering
We offer language change/ translation or re-engineering cross platform environment change, query languages, database engines, data formats, regardless of the mix of OS.

Testing & validation
As per the end users perspective, we provide clients quality services and testing in an application.

Support/Maintenance
For meeting your application maintenance and support requirements, we can serve as the perfect long term partner.

Fine-tuning and optimization services
On development projects and ensure robustness and reliability, we perform code reviews by applying industry proven code review.

Migration & implementation
Reliability, scalability and better user interface ensured by the migration also maximizes access to critical data including implementation that serve by us