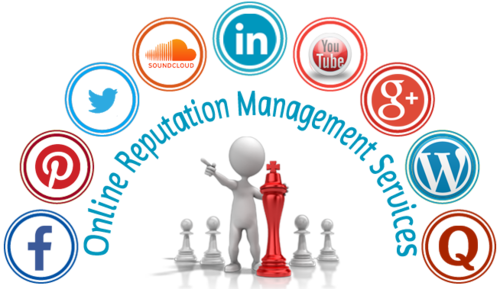 Online Reputation Management
Reputation is everything for everyone. To dig deep into the world, Papasiddhi's online reputation management services are designed for social media, search results, and many more. If you are shifting focus message or rebranding, then go for reputation marketing.
In the search results, we don't just push negative mentions down but also try to shift negative social conversations to positive. Thus, it will help you to proactively defend your digital reputation and grow. We have a data driven and sophisticated team of experts who have done the tough work. Your reputation fairly presents your message and brand.
Manage your online reviews, existing negative comments or reviews and brand building management with help of Papasiddhi's Online Reputation Management Services.
Take control of your online reputation management
As a personal recommendation, being as businesses and individuals, online reviews are perceived as trustworthy. For successful business, a strong positive online reputation management can help you and your business that helps you in,
Social networking
Attracting new customers
Networking
Developing partnerships
Advertising online
Closing a business deal
Importance of online reviews
Online reviews occasionally or regularly read by 91% of consumers
As a personal recommendation, online reviews are trusted as much as with 84% of people
Before people will use business services and products, an enterprise needs 3-5 stars rating that have been told by 87% of clients
An online reviews creates trust and honesty in 74% of consumers to a local business or other
Before making a decision, 2-3 review sites are looked by 59% of clients about a business
Negative results can be a nightmare that the major search engine associate to your business
With products and services you offer, a lot of hard work is already invested by you to ensure your consumers satisfaction. However, due to a single bad review, all that can be thrown by the search engine to the window that landed at the top of your SERP (Search Engine Results Page).
You should remove bad reviews, slanderous remarks, or any other form of negative content whenever you realize that it is displaying at the top of your search results.
Apply the following techniques and strategies to observe faster results :
Any negative content that is appearing on your search results, remove it completely from the webpages you control
The webpages you do not control, remove content from it
To suppress negative content, use reverse SEO
Impacts of negative content about brands can be mitigated by our online reputation management experts with their ability using reverse SEO. In search results, with an aim of burying the negative content, our experts make more positive content.
Take back the negative keywords.
Get your online reputation management services for online profile improvement in,

Increase positive reviews
Maximize positive online reviews to your business and before visiting a business, 80% of potential customers look for online reviews.

Boost your image
By adding positive and favorable content for your business, a company's image can improved or boost.

Manage reviews
A company's image or person's image can impact by one bad review and on all major platforms so our software permits you to see and respond to reviews.

Robust strategy development
To protect the online reputation, excessive analysis of business done by us with implementing strategies of reputation management.

Repairing Internet reputation
For all our valued clients, to revamp the reputation of a website or a business, the result-oriented reputation repairing services bringing by us.

Enhancing business reputation
Your business image will enhanced by our online marketing professionals also whatever it's image and among competitive edges of your business, a fame provided by us.
Protecting online reputation
The reputation management tactics applied by us from critical damages to protect your reputation with keeping in mind that healthy reputation is the success sign for everyone.

Improve ratings & reviews
By correcting instantly the websites contained wrong reviews ratings, the deep study of your reputation conducted then improve them by us.

Fixing Google results
On your site in surprising negative information, a reverse search engine optimization is very helpful.

Restricting cheater websites
Fake content removal request reported by us on the cheaters website and on search engines, your reputation enhanced up by us to a great extent.

Manage brand search
For managing and handling your brand search improved throughly the content existence and keyword strategy with our expertise capabilities and hard core effort.

Efficient & fast reputation management
In providing the most efficient ORM services, Papasiddhi is a prominent reputation management company that reverse your internet reputation.