May 26, 2017
Posted by:

papasiddhi

Category:

content marketing, Digital Marketing, E-commerce Development, search engine optimization, Social Marketing

Social networking sites are one of the best resources for the marketing of your eCommerce business. Not only are social networking sites very effective in gathering mass audiences, but Instagram is one of the leading social networking sites and it has nearly doubled its user base in the last two years to 700 million (Businessinsider). Since December 2016, Instagram has added over 100 million users, which is the fastest period of growth the company has experienced. With the addition of stories Instagram's user base is 80% percent international and can help target an audience outside of your regular customer base.
What's Unique about Instagram
One of the most important aspects to remember about social networking sites is that each one of them is different and they have different functions that gives users a different sense of engagement with each website. Users expectations sharply vary and decline depending on how they are engaging with a platform. Instagram gives the ability to post photographs and videos. What is unique is that users are able edit the photos, add interesting filters, and share these edited photos to many other platforms with one single post.
Take Fantastic Photos
Instagram is first and foremost a visual platform that showcases the beauty of photographs. The photographs that are on the platform are meant to engage your users to want to purchase the businesses product. With each image that you post for your business research the most popular hashtags for your industry. Researching the most relevant hashtags will get businesses the most relevant and interested users to look at each image. Making sure that your Instagram has a large variety of different images ranging from lifestyle to product images will create the biggest audience possible. Finally, the most important part of the image is making sure that the colors and the image pops. Tools such as the sharpening, saturation, temperature, and contrast making images standout more. Furthermore, there are preset filters that can be used to make the image more interesting anything from a vintage look to a neon glow. Here are some unique ways in order to showcase your eCommerce business and products: show how it's made, go behind the scenes, show what your products can do, show off your employees, show your office or office space, inspirational quotes, competitions, and take your customers to conferences or on the road.
Use your Customers Content
Using your customers content is the easiest way to gain your customers loyalty and trust. Users trust what their own social circles are posting and other users have posted. Showcasing your products through the eyes of your customers is one of the most important strategies for a successful eCommerce business. According to Adweek, 76% of percent of consumers believe that customers are more honest about a product than the advertising from a brand. Different age groups also prefer different types of content for example millennials prefer user-generated content, while Baby Boomers prefer to focus on the product or service that the business is presenting.
Instagram Ads and Business
Instagram, as many of the social networking sites do, has a paid option for businesses that can be very effective when trying to create a successful strategy for your eCommerce business. First and foremost, using the paid option gets your posts in front of the right eyeballs. Creating a specific demographic and targeting with specific hashtags can potentially create the correct audiences for your business. There are three different types of paid posts that you can create on Instagram. First the traditional type of advertisement on Instagram is the photo advertisement.Images are the most prominent types of advertisements and usually have certain call to actions attached to each of them. Secondly, Video advertisements which allows a business to have a little more to say than the average advertisements. This is a good way to create message that is eye catching and sends a message to your customers. Videos are the most visually engaging method to connect with your customers other than a television advertisement or a face-to-face interaction. The final type of advertisement is called a Carousel advertisement, which is a series of photographs that a client can flip through and see multiple products at one time. Depending on the type of eCommerce product your company is selling each different type of advertisement choice is appropriate for different strategies. The platform plans on projecting over 2.7 billion dollars in advertising, which is very impressive due to the fact that the platform just starting doing advertising from businesses.
Engage your Customers
One unique way to engage your customers by having different contests on your Instagram accounts. Contests can vary from your customers commenting on different images or participating through a call to action. Asking your customers to enter a contest by tagging three friends is a unique way to gain more eyeballs onto your products, yet creating an engagement aspect to a contest. Furthermore, a contest on Instagram can also draw customers to your website that could potentially create customers through your contest. There are many different types of contests that are possible on Instagram for instance the easiest way to run a contest is ask your customers to "Like" to win or "repost" to win. Or another unique way is asking your customers to create a photo using your product to win a contest. These days it is even acceptable to ask your customers to post a selfie using your product.
Whether you are trying to expand your brand or get the ball rolling on starting your marketing for your eCommerce company there are many interesting ways to engage your customers in order to start a robust marketing strategy on Instagram. Instagram could be the starting grounds for marketing your product across many platforms at the same time. However, understanding your market demographics are important things to consider when starting your strategy for different social platforms. Instagram is a platform that can be connected to many different platforms with the click of a button and post to all of them with the click of a button.
Author Bio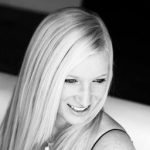 Wiebke Reile works as the Social Media Strategist for the SearchFit Marketing Team. Wiebke has been social media strategist for the last eight years in the Internet Industry. She has also professionally worked in the film and television industry as a documentary film editor in New York City. Currently, she is a researcher for the University of Hawai'i and pursuing her doctorate degree in Communication and Information Sciences